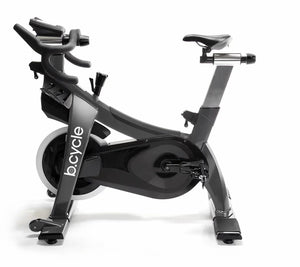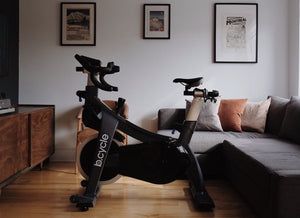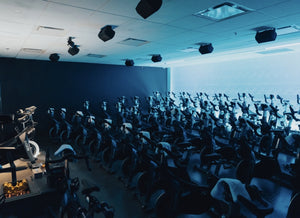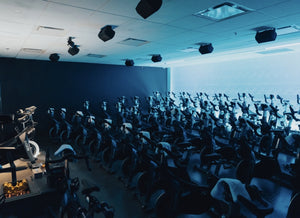 Stages SC3 Bike (Certified Pre-owned)
Get ready to revolutionize your home workouts with our Certified Pre-Owned Indoor Cycling Bikes! Carefully inspected and backed by our warranty, these bikes are designed to bring the exhilarating b.cycle studio experience right into your living space. And as part of this exclusive limited-time offer, you'll also receive a FREE pair of stylish cycling shoes (worth $135) and a massive 50% off your annual b.home membership (saving you $102)!
Our certified pre-owned bikes offer:
Top-Quality Performance: Each bike has been thoroughly inspected by our team of experts to ensure it's in excellent working condition and ready for your home workouts. You'll enjoy the same smooth, quiet, and efficient performance as a brand-new bike, but at a fraction of the cost.
Financing Options: To make this incredible offer even more accessible, we're providing financing options starting at just $45 per month.

FREE Shoes & 50% Off b.home Membership: With your bike purchase, you'll receive a pair of comfortable cycling shoes (valued at $135) and a 50% discount on your annual b.home membership (saving you $102). This means you'll have unlimited access to our online fitness classes, expert-led workouts, and supportive community for a full year at half the price!
Don't miss out on this fantastic opportunity to elevate your home fitness experience and save big on our premium indoor cycling equipment.
Get your Certified Pre-Owned Indoor Cycling Bike today and ride into a healthier, happier future! 🚴‍♂️💨
Bike Specifications:
Bike Model: Stages SC3
Frame Material: 6061T-6 aluminum alloy, advanced hydro & air formed tubing, TIG weld​1​.
Flywheel: High-inertia, cast iron perimeter weighted. The specific weight is not mentioned​1​.
Resistance System: Magnetic Eddy current with SprintShift resistance lever, micro-adjust resistance dial, & emergency push-to-stop​1​.
Seat & Handlebar Adjustability: StagesFit with FitLoc height & patented fore-aft adjustment​1​.
Weight Capacity: 350 lbs (158 kg)​1​.
Dimensions: 24.5" W x 43.5" L (62.23cm W x 110.49cm L)